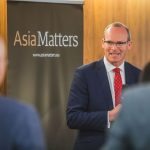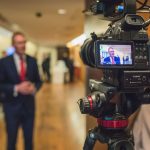 Foreign direct investment from China will play an increasingly key role in Irish economic growth in the future, Tanaiste and Minister for Foreign Affairs and Trade, Simon Coveney TD, has told a conference in Cork.
Speaking at the Asia Matters Cork Business Summit, the Tanaiste said Ireland's diplomatic and trade missions abroad were increasingly focused on the Asia Pacific region He said it was important that ICT companies from Asia were aware of what Ireland has to offer in terms of foreign direct investment.
Mr Coveney said: "As we all know, Foreign Direct Investment is a key contributor to Irish economic growth and employment, and has helped transform our enterprise base. The Asia Pacific region has become a key player in FDI, and China is now the largest FDI investor in the world after the United States. Japan is the largest investor from the region in Ireland.
"IDA Ireland will continue to differentiate our FDI offering to partners from the Asia Pacific region by highlighting our talented pool of highly-skilled workers, our world-class research capabilities, and the attractiveness of Ireland as a place to live, work and invest. The ease of doing business in Ireland, combined with market access to the EU, makes Ireland a consistently attractive destination for investors from the region."
The Tanaiste said that Asia trade in 2017 is estimated to have been worth around €15bn to Ireland, double the value of trade in 2013. Government strategy was to double Ireland's global diplomatic and trade footprint by 2025.
The conference also heard how medical technologies, life sciences and pharmaceuticals as well as associated sectors currently employ over 10,000 people in Cork. A critical mass of life science, Medtech, Biologics and Pharma operations, with world leading expertise in R&D, manufacturing and the provision of global business services, had benefited enormously the Cork region in recent years.
The Mayor of Cork County, Declan Hurley, told the conference. Organised by Asia Matters, Ireland's only think tank on Asia, that allied to the agri-food and beverages sector, Ireland looked well placed to benefit significantly from its growing links with Asia.
The Cork County Mayor said a recent study, "Urban Europe: Statistics on Cities, Towns and Suburbs 2016", identified Cork as the metropolitan region with the highest level of productivity in Ireland. "In essence the work force in Cork generates most revenue per worker than anywhere else in Ireland. A worker in Cork generates approximately €105,000 per person per year; this is higher than the €96,000 produced by workers in Dublin and is even higher than that produced by workers in the City of London."
The two day summit focused on the ICT sector, agriculture, food, life sciences, pharma and tourism.