Cork, Thursday, 1st October, 2015: CityJet, the Irish European regional airline, today launched its inaugural flights between Cork and London City Airport.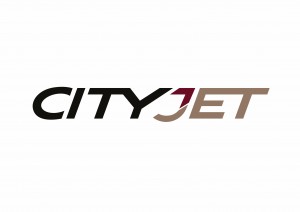 The Minister for Agriculture, Food and the Marine, Simon Coveney TD,  launched the airline's new route which will include 18 flights weekly between Cork and London City in the heart of the financial and tourist districts.
CityJet's Executive Chairman Pat Byrne said they were confident and excited about the new route and said early bookings indicated that both the business and travelling public saw real value in flying into an accessible airport with fast turnaround times and great transport links in London.
Mr Byrne said: "We are delighted to launch our new Cork to London City Airport route which emphasises the progress we have made in building our passenger numbers and expanding our services across Europe. Great plans are underway at Cork Airport and we see great potential in delivering access to London's most accessible airport for the people of Cork and Munster in general."
"Cork is a vibrant, progressive city and county, boasting many leading ICT, pharma and biotechnology companies. This airlink into the heart of London's financial district can help propel investment and growth in the local economy and provide ease of access to many thousands of leisure and holiday travellers," he said.
Mr Byrne added: "Today's inaugural flight follows our recent  brand launch and announcement that we plan to create 15 jobs in a new call centre in Dublin next Spring. CityJet now employs almost 500 staff, with over 300 based at our headquarters in Swords, Co. Dublin, and additional crew bases in London and Paris.
Minister Simon Coveney said:
"This is great news for Cork and the region. As an island nation we are heavily dependent on our air routes to drive investment and our tourism sectors. Adding London City Airport as a destination and departure point for Cork will be a huge benefit to the local economy."
"CityJet along with other carriers serving Ireland have seen a resurgence in passenger numbers following the downturn and this has been a bumper year for tourism, not least in Cork and the South West. We in Government have played our part in cutting passenger tax and promoting Ireland as a tourist destination and we look forward to continued growth in the aviation sector" the Minister added.
CityJet will carry over two  million passengers this year on its own scheduled services network, on its wet lease programme for Air France and its charter services. The airline's flagship Dublin to London City route has seen a 40% growth in the last six months.