CityJet, the Irish European regional airline, today announced additional services from Cork Airport, a week after launching its new airlink between the Southern capital and London City Airport.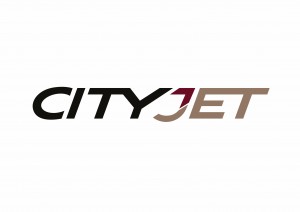 The airline is to commence services next Summer from Cork to the French cities of Nantes and La Rochelle. The carrier will fly from mid June, 2016, to both French cities, providing direct jet services to French regions which are very popular with Irish visitors. Cork/ La Rochelle will operate twice weekly on Tuesday and Saturday with Cork/Nantes weekly on Sundays.
Making the announcement this morning at the Cork Chamber of Commerce's October Business Breakfast, CityJet's Executive Chairman, Pat Byrne, said: "We are delighted to offer direct flights to both La Rochelle and Nantes from next June, providing convenient access to these fabulous tourist regions of France. Just as importantly, it also opens up Cork to French visitors accessing the city and the south west."
"We are a family-friendly airline, with an all-jet fleet and complimentary on-board catering, whilst our generous free baggage allowance can save a family of four over €200 on a round trip compared to other options to France. With fares starting from just €69 each way, we know that these routes will be a popular option to and from France next summer," Mr Byrne added.
Flights will operate from June 18th until the end of August, 2016, on CityJet's 95-seat Avro RJ85 aircraft.
The historic city of La Rochelle is the gateway to key camping and tourist destinations along the west coast of France, not least the town itself and the nearby Île de Ré. Nantes provides easy access to the Loire Atlantique coast and the Pays de la Loire, with its chateaux and historical towns, including some of the best vineyards in France. Both destinations are popular with Irish tourists seeking to experience the delights of France.
Welcoming the news, Niall MacCarthy, Managing Director at Cork Airport said: "The announcement of the two new routes to the South of France is more great news from CityJet following the recent commencement of the airline's London City services. The new routes to La Rochelle and Nantes offer passengers in Munster even greater choice of destinations next summer and I've no doubt that both services will be hugely popular, especially at such great value fares."
Since becoming independent last year, CityJet has seen continual growth across its network, including the introduction of 18 services per week between Cork and London City from October 1st. The airline will carry over two million passengers this year on its scheduled services, charter services, and a Paris-based wet lease programme for Air France. Last week CityJet announced that it had won a major contract with SAS (Scandinavian Airlines) to operate eight aircraft on its behalf from March 2016.
CityJet now employs almost 500 staff, with over 300 based at its headquarters in Swords, County Dublin, and additional crew bases in London and Paris.